Rooftop Tents for Adventures, Staycations or Overlanding
With a wide range of roof tents available online it can be hard to find the best one for your needs. Let us take the hassle out of choosing by letting our experts do the research for you!
Rooftop Tents, a little history
A rooftop tent is an accessory that may be fitted to the roof of a motor vehicle which allows the users to sleep in relative safety and comfort above the vehicle and leaves the internal load space free. 
Roof tents are particularly seen on expedition-prepared four-wheel-drive vehicles such as Land Rovers but can be fitted to almost any vehicle. Generally, they will mount to a vehicle's roof rack or aftermarket roof bars. They are particularly popular in Italy and one manufacturer advertises them using photographs of their devices fitted to cars as small as the Fiat Panda.
Designs and styles
Roof tents have traditionally taken the form of a conventional ridge-pole tent which can be folded into a compact package, resting on marine plywood, and mounted on a roof rack. Beginning in 1958, more modern tent designs appeared – housed in a waterproof, molded fiberglass or carbon fiber box, and are erected and taken down more quickly using a simple crank-operated cantilever arrangement or gas rams that automatically erect the tent when the latches are released. In 2003 a French manufacturer introduced another design of simple and lightweight tents, resembling modern sprung-pole types of ground tents.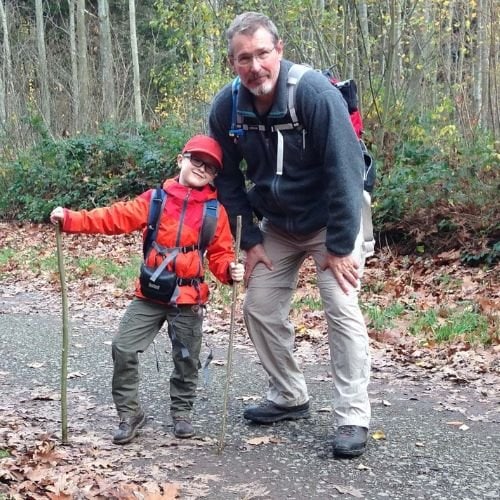 Hi, my name is John 'Rooftent' Hunter. My purpose is to get families, overlanders, hikers, boon dockers, and anyone and everyone outdoors. And I want to make this experience as comfortable as possible. Sleeping is the most important and often overlooked part of the experience. This is why we dedicate our site to tents and rooftop tents because this part of your adventure is mighty important! Please comment or email me your tips and tricks so they can be shared with everyone. I want to hear from you!
John 'Rooftent' Hunter